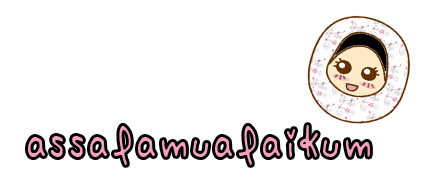 Hello peeps!!
Rajin je mengapdet blog.Starting nak susun schedule ni.
Quite busy with mendalah kraf ni.Bukan addicted sangat pun tapi
having fun buat something cute ni.Toksah nak bajet tokey sangatlah.
I'm doing dis thing just for fun.And bila someone do appreciate ur
talent,ask you for simple things,i do accept it.Bukan susah pun nak
buat things yang kita selesa buat.Lagi-lagi itu yang membuatkan orang
yang kita sayang tersenyum lebar.Manis ghupenye!!!!
Baru je menyiapkan pesanan pemilik BLOG PINKY ni.Giler sangat kaler
pink.Semua nak pink.Yang direquest just simple LOVEY.Main lep lep ni
agak feminin and girly gitu.Ambil masa yang agak lama jugak nak design
case simple but still cute and girly.Lastly come up with this design.Yuhuuu...
Alolo tomey.=.='
Love besar tu rancangnya nk sumbat fiber kasi kembung but then
tengok macam feliks sangat aje gayenya.Hewhew*Keluarkan balik then
stitch macam biasa je.Cuma tambah little flower dengan warna pastel yellow
kasi kontras sket dengan bright pink tu.Base case buat guna warna baby pink yang
sangat sangat sangattt baby.Then hand sew the name tu using the thick black thread.
Suka sulam sebab ghase tahan lame berbanding gam je initial tu.Then letak swirl sket,
pakai benang putih.Way more gojessssss...
The BACK VIEW
Always need some lovey dovey.Hehe*
Simple yet still gojes.Syok sendiri lagi.
Stop here.Doing some more hp case for lovely friend.
Happy Crafting Eberibadi!!!